The Drive is a Classic Hits radio station playing mostly 70s and 80's soft rock and pop with a few of the hits from the late 60's and early 90's. The wide variety of artists includes Elton John, Hall & Oats, Styx, REO Speed wagon, Chicago, Whitney Houston, and more.
Keep Up with Us on Facebook!
Click Here https://www.facebook.com/thedrive101.5/
_________________________________________________________________________________________________
Chris Brintle Weekdays 6a.m-10a.m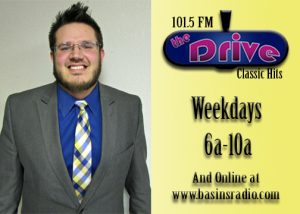 Listen to his show live for Classic Hits,  Weird Headlines, Gossip, Email Segments,  Local Play by Play, Weather, News, & Sports. For more sports information click here.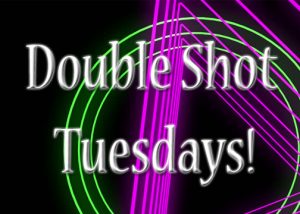 Click here to Read Chris Brintle's Biography. 
 Tune in Tuesdays for Double Shots of your artist/band.
How to Request a Song?  Email: thedrive@basinsradio.com
Don't Forget to Email Your Reviews, Suggestions, Thoughts of the Show!
 Click the link below to email 101.5 The Drive. 
Email: thedrive@basinsradio.com
(Disclaimer: Please remember that if you choose to email "The Drive" you are allowing us to read your post on air and publish within Basin Radio Network's publications). 
---
Kym McKay 2 p.m – 6 p.m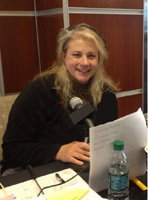 Keep your radio dial on 101.5 the Drive to listen to Kym McKay in the afternoon! She'll continue your day with entertaining headlines, weather, & her radio personality. 
 Click here for a Link to Kym McKay's Bio.
How to Request a Song?  Email: thedrive@basinsradio.com