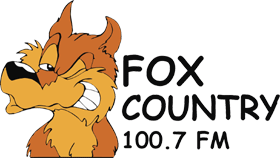 ---
Keep Up With Us on Facebook!
Click Here https://www.facebook.com/FoxCountry1007/
Schedule__________________________________
   Jim Hawk – Weekdays 6a-10a
The Fox Country Morning Show w/ Jim Hawk Features:
Local News, Sports, and Weather Together at the top of the hour 6am-9am
6:20am – "Country Insider News": Stories on what your favorite artists are doing behind the scenes, from their own lips.
6:50am – "Back Page News": Stories on funny and dumb things people are doing and making the news doing it.
7:20 – "Things You Need To Know": Topical Headlines that you'll later in the news and tv shows, hear it first on The Fox.
8:20 – "What's Trending": Daily look at the hot trending stories on social media and other forums.
8:30 – "The Perkins Brain Tease Trivia Question": Your chance to WIN Free Breakfast from Perkins Restaurant & Bakery in Gillette!
6:50am & 7:50am – Birthday and Anniversary Announcements every weekday morning. Call in your shout outs weekday mornings 6am -10am or email them to us anytime at: thefox@basinsradio.com
PLUS…We take your ON AIR CALLS ALL MORNING to chime in on "The Daily Hot Topic" or whatever is on your mind, put our studio ph. # in your phone, 307-686-9100.
---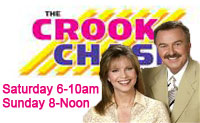 Crook & Chase Saturday's 6-10 AM and Sunday's 8-Noon
Lorianne Crook and Charlie Chase host the award-winning 4-hour Country Radio Show.
---
Country News

So when he was on Canada's Global News Morning recently to promote his upcoming show in Montréal, Québec on Aug. 12, the show hosts rattled off all the awards Urban has collected in all his years in