Featuring Classic Country to include core artists such as Willie Nelson, Johnny Cash, Dolly Parton and much more playing hits from 1989 and back!
---
Country News

So when he was on Canada's Global News Morning recently to promote his upcoming show in Montréal, Québec on Aug. 12, the show hosts rattled off all the awards Urban has collected in all his years in
Schedule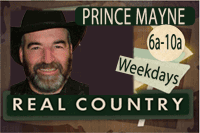 Prince Mayne 6a-10a Weekdays
Prince Mayne is with you Mon-Fri from 6am to 10am playing what YOU want to hear! Prince enjoys horses, camping, computers, trail riding and the challenge of golf! (When he's not enjoying his true love, entertaining you on the radio)! Check out the Legend on 93.3 KLED! It's Prince Mayne for Fun, your Favorite Country Music and the Information You Need!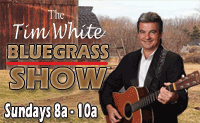 Tim White Sundays 8-10
The Tim White Bluegrass Show is a 2 Hour Syndicated Radio Program featuring the best in Bluegrass, Old Time and Comedy direct to you from the OFFICIAL Birthplace of Country Music Region, Bristol Virginia/Tennessee.
The program is available to affiliate stations throughout the US. If your local station isn't carrying the show, please call them and tell them to visit our site and sign up.
Tim White left Roanoke, Virginia in 1974 and settled in east Tennessee, where he pursued his careers of artist, sign painter and banjo picker. Though the artist was there from the start and the sign painter was a logical career outgrowth, the banjo picker was learned later in life. As he said one time, "It's amazing what one can learn when they don't watch TV."
Tim's interest in the musical heritage of the region, a region which stretched from Roanoke to Knoxville and cut a broad swath into neighboring states, led to his painting a mural on State Street in Bristol in 1986. This mural depicts the principal characters of the historic Bristol Sessions, which took place in Bristol, TN-VA in the summer of 1927.  Read More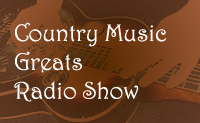 Country Music Greats Radio Show Sat 6-8 Sun. 10-12
Great music from some of the greatest country artists.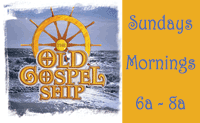 Old Gospel Ship  6a-8a Sundays
Some of the Best Gospel Music this Side of the Gates Of Heaven. Featuring Great Country Gospel Music of Yesterday & Today.