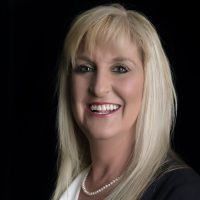 Title: Administrative Assistant
Email: reception@basinsradio.com
Where are you from?
Fife Lake, Michigan born in Bristol , Tennessee
Why were you interested in a position at Basin Radio?
Curious about Radio
What is your favorite part about working at Basin Radio?
That's easy, the people.
How long have you worked at Basin Radio?
5 years
Do you have any hobbies?
Crochet and Sewing
What is your greatest accomplishment?
My Children
What is your favorite food?
Nutella
Who is one of your favorite people?
Author Adriana Trigiani
What is the best piece of advice?
Forgive One Another and stay humble
Who would play you in a movie?
Angela Robinson Bower
If your life was a movie title what would it be?
Gone with the Wind
What couldn't you live without?
Dignity