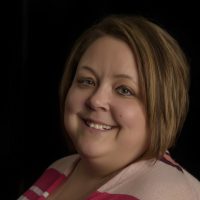 Title: Director of Sales
Email: jess@basinsradio.com
Phone: 307.685.5370
Cell: 307.660.7993
Jessica Pierce has been with Basin Radio Network since June 6, 2000. Her position with the company started as a salesperson but she soon found herself doing more than selling. Jessica has participated in almost every aspect of the local radio market including assisting in front office duties, producing commercials, co-hosting a 1 hour weekly  show on-air, and creating/leading company promotions.
Her award accomplishments as a salesperson include-  Basin Radio Network Salesperson Of The Year in  2006, 2007, 2009 and 2015, Legend Communications Company-wide Salesperson of the Year in 2007 and Legend Performer of the Year in 2011. She is also a graduate of the Chamber of Commerce's Gillette Area Leadership Institute (GALI) and an active member of one of the three local chapters of Business Network International. Jessica co-hosts the KIML Steve's Store program in which she is known for the high pitched way she says "purses",  in which she has a small (yet very large) addiction.
July 13, 2016, Jessica was promoted to Director of Sales and now leads our sales teams to success.  Jessica is very active in our community volunteering, serving on nonprofit board of directors and event committees which led to her being the recipient of the Campbell County Chamber of Commerce Spirit of Gillette award in 2015.  If you asked her what her favorite part of her job would be, she would likely say "everything", as there isn't much she doesn't love about her job.
A couple of her fondest memories at Basin Radio, to date are visiting St. Jude Children's Research Hospital in Memphis, meeting NHL star Alex Ovechkin in Atlanta while attention in National Association of Broadcasters convention and getting to meet her favorite country artist from her childhood, Lee Greenwood. In her limited time she enjoys coloring, playing with her 2 pomeranians, spending time with family and friends.