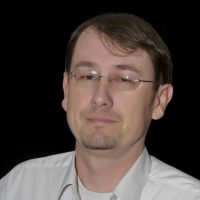 Title: News Director
Email: news@basinsradio.com
Phone: 307.685.5381
Paul Wallem grew up in Tabor, SD and graduated from Bon Homme High School in 1996. He achieved an Associates Degree in Early Childhood Education from Norfolk Nebraska Community College in 1998 and a Bachelor's degree in Mass Communications with an emphasis in Public Relations from Black Hills State University in 2003. He favorite highlight in his time working as News Director for The Basin Radio Network was receiving The Spirit of Service Award from the Campbell County Fire Department in 2010. He is married with one son.