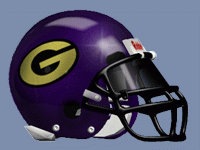 Six Gillette Camel football players have been suspended and will not play in Saturdays 4A state championship game against Natrona due to disciplinary issues.
The players suspended are seniors Cale Miessler, Dalton Suchor, Kade Greer, and Triston Schwab, along with sophomore lineman Alex Lumbardy and Breyer Sims.
Miessler is the top quarterback in the state and the starting running back Suchor, has rushed for more than 1,000 yards this season. Outside linebacker Kade Greer just returned last week after missing six games from an injury he suffered against Natrona.
Gillette and Natrona kickoff saturday afternoon at 4 at War Memorial Stadium in Laramie. Coverage begins at 3:45p.m. on 97-3 KAML-FM and at basinsradio.com