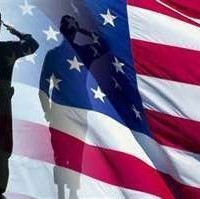 Press Release – The Wyoming Army National Guard will say farewell to soldiers in Detachment 3, B Company, 777th Aviation Support Battalion, in Cheyenne at 3:30 p.m. Friday.
The soldiers are deploying to perform aviation maintenance on helicopters supporting efforts in Afghanistan; their first stop after leaving Cheyenne will be Fort Hood, Texas, for additional mobilization training.
Gov. Matt Mead, Maj. Gen. Luke Reiner, and the Wyoming Army National Guard command team will attend the event at the Wyoming Military Department's Joint Forces Readiness Center, 5800 Central Ave.
"This is the second deployment for this unit. Its first was a peacekeeping mission in 2011 to Kosovo," said Lt. Col. Loren Thomson, commander of the 94th Troop Command. "On this deployment the unit's aviation maintenance will help keep our nation's aircraft flying. These soldiers are a viable and active part of our nation's warfighting and peacekeeping efforts today and in the future."
The deploying soldiers are from the Wyoming communities of Casper, Cheyenne, Gillette, Laramie, and Lovell; Brighton and Denver, Colorado; Newell and Spearfish, South Dakota; San Tan Valley, Arizona; Owasso, Oklahoma; and Jemeson, Alabama.