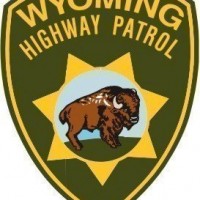 Press Release – A fatal crash south of Gillette, Wyoming on June 7th has resulted in the death of 83 year old Eaton, Colorado resident Deloris Clutter. The crash occurred at 1:15 p.m. on the 7th near mile post 10 on Wyoming State Highway 50 approximately five miles south of Gillette.
Clutter was a backseat passenger in a 2014 Dodge Ram pickup truck being driven by 77 year old Casper, Wyoming resident John Mills. The pickup was towing a camper trailer at the time of the crash.
The truck was traveling south on WY 50 when the vehicle failed to properly negotiate a curve in the highway. The pickup and camper crossed the centerline and were overcorrected to the right. The overcorrection caused the pickup and camper trailer to exit the highway to the west, trip and roll multiple times.
Clutter was wearing her seat belt during the crash and was not ejected. Clutter did sustain fatal injuries on scene. Mills and another passenger, 44 year old Gillette resident Julie Carpenter, were both wearing their seat belts and were transported by ground ambulance to Campbell County Memorial Hospital in Gillette where they both were hospitalized.
Distracted driving is currently being investigated as a contributing factor in this crash that marked the 26th highway fatality in Wyoming for 2016. There were 56 fatalities during this same time period in 2015.
The investigation is still ongoing with no charges currently filed at the time of this release.