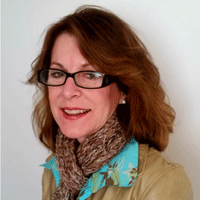 Title: Sr. Account Executive
Email: gilletteradio@gmail.com
Denise has been in the marketing and advertising field for over 16 years, with a first love of radio and a background in print. In her 13 plus years at Basin Radio Network and Legends Communications of Wyoming, she has had the opportunity to make many friends in clients and co-workers. In her position at the company, she has been blessed with the ability to help raise needed funds to support St. Jude Children's Research Hospital. Denise's favorite thing to do is spend time with her family. Camping, fishing and cooking is where you will find her when not in the office.  Denise makes amazing enchiladas, and is happy to share her recipe! Just ask!
Where are you from?
California by birth, but many years and heart in Wyoming and South Dakota!
Why were you interested in a position at Basin Radio?
Great people in and out of the office, and a very kind, caring community!
What is your favorite part about working at Basin Radio?
Making friends, being creative and helping businesses succeed.
What is your favorite movie?
Breakfast at Tiffany's
What college or university did you attend?
Black Hills State University and USC at Mt San Jacinto
If you could pick one person to have dinner with whom would it be?
Anthony Bourdain, as long as he is cooking!
What is your favorite color?
Omaha Orange!
What is your favorite band or artist?
Stevie Ray Vaughn … RIP
What couldn't you live without?
Family and fun!
What is your favorite holiday?
Easter, new season, new beginnings, and tulips are bringing life to a rough landscape