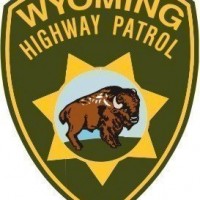 Press Release – A recent photograph posted to the social media site Facebook prompted an investigation by Yellowstone National Park Rangers involving Wyoming Highway Patrol Major Keith Groeneweg. The photograph allegedly showed Major Groeneweg standing too close to a bison while he was on a recent vacation to Yellowstone National Park.

Today (Oct. 4th), the Yellowstone National Park Service has advised WHP Colonel Kebin Haller that they have completed their investigation and the investigation determined that there was no violation of park regulations.
Colonel Haller stated "Major Groeneweg fully cooperated with the Park Rangers throughout the investigation and the National Park Service has advised the investigation has been closed with no further action required." Colonel Haller also recognized and emphasized the importance of following Yellowstone National Park rules requesting visitors to keep a safe distance from all wildlife as Yellowstone National Park reports visitors each year are injured by wildlife when approaching too closely.