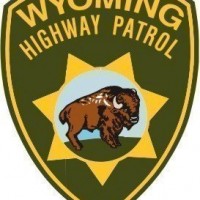 Press Release – A fatal crash in Green River, Wyoming has resulted in the death of 17 year old Green River resident Maicy Braden. The crash occurred on October 3rd at 9:37 a.m. at the intersection of Flaming Gorge Way and Wyoming State Highway 530 (Uinta Drive) in Green River.
Braden was driving a 2002 Chrysler 300 passenger car traveling south on WY 530 at the intersection with Flaming Gorge Way. Southbound traffic on WY 530 had a red light at the time of the crash but the Chrysler proceed through the red light into the intersection and was struck by a 2006 Volvo commercial truck towing a trailer traveling west on Flaming Gorge Way. Westbound traffic on Flaming Gorge Way had a green light at the intersection at the time of the crash. The Volvo commercial truck was driven by 38 year old Readstown, Wisconsin resident Travis Holcombe.
A 2001 Ford E250 van that was stopped in a turn lane on eastbound Flaming Gorge Way waiting to turn north onto WY 530, driven by 79 year old West Jordan, Utah resident Walter Jensen, was also struck after the initial collision between the Volvo and Chrysler.
Maicy Braden was not wearing her seat belt, was transported by ground ambulance to Memorial Hospital of Sweetwater County in Rock Springs, Wyoming where she succumbed to her injuries.
Travis Holcombe was wearing his seat belt and was uninjured.
Walter Jensen was wearing his seat belt and was uninjured.
Contributing factors in this crash are still under investigation. This crash marked the 90th highway fatality in Wyoming for 2016. There were 115 fatalities during this same time period in 2015.