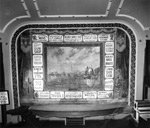 Press Release –
Just in time for Halloween, the Wyoming Office of Tourism has identified five of the most spine-tingling attractions in the state. From prisons to theaters, these places are guaranteed to give visitors the chills.
History of the American West is present throughout Wyoming, on display in architecture, landscapes and museums. Along with those remnants of history comes stories, both fact and fiction, about those who were around during their creation and whether their spirits still remain today. Halloween is the perfect time of year to explore Wyoming's history and determine if the spooky stories are anything more than tall tales.
About the state of Wyoming
The State of Wyoming, also known as the Equality State, was admitted to the union on July 10, 1890 as the 44th U.S. state. Wyoming is the 9th largest state in terms of area yet has just over 500,000 residents, contributing to its ranking as the nation's 4th most livable state. The state is home to the country's first national park – Yellowstone – and the first national monument – Devils Tower. These sites, Grand Teton National Park and countless other glorious statewide attractions – supported by heartfelt cowboy hospitality – serve as host to millions of visitors every year. For more information visit: TravelWyoming.com, facebook.com/visitwyoming, twitter.com/wyomingtourism or instagram.com/visitwyoming.