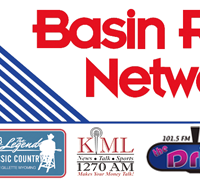 Press Release – The United Way of Campbell County announces the selection of Spring Wilkins as its new Executive Director. Spring fills the vacancy created by Roxann Backer's departure in September.
Spring has experience volunteering and working in the nonprofit sector including eight years with the Campbell County Prevention Council. In her most recent role as a Community Prevention Professional, Spring provided suicide prevention training for over 3,000 community members. For most of her career, Spring has worked in Gillette, and has many ties to our community.
"I am really excited to be in this new role where I can actively work to support the organizations in our community that offer such important opportunities, programs, and services. Campbell County is a strong community of generous donors and vibrant volunteers, and it doesn't get much better than that." said Wilkins.
United Way of Campbell County supports a network of 14 agencies and Community Impact Grants that provide critical programs and services to strengthen individuals, families, and our community.