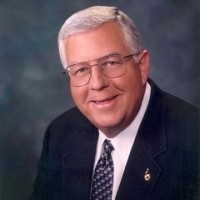 Press Release – U.S. Senator Mike Enzi, R-Wyo., a veteran of the Wyoming Air National Guard, issued the following statement encouraging all Americans to take the opportunity this Veterans Day to honor the men and women who served in the military.
"When our Founding Fathers set off on the difficult and dangerous path to establish the United States of America, they knew that their future – and ours – would forever rest in the ability of those brave Americans who would be called upon to defend us from our enemies and keep us safe from harm.
"Each year on Veterans Day, we come together as a nation to express our heartfelt gratitude and offer a humble 'thank you' to our veterans for the countless sacrifices they and their families have made over the years on our behalf. It is because of them that our nation is strong and free, and that our American way of life is protected and preserved.
"We owe all veterans a debt we will never be able to repay. Today is a day when we can formally show our appreciation, but every day our veterans should have a special place in our hearts. Our country is recognized for its freedom and this is due to the men and women who serve in our outstanding military. Down through the years our veterans have established a proud legacy with their service. Veterans provide an example of courage, love for their country and determination to make a difference that we can all learn from.
"Remember to take the first opportunity you have to thank a veteran for what we have received from their efforts. Their mission to keep our country strong and free has taken them all over the world. God bless those who love peace and freedom, a cause that has always motivated our best to give their all."