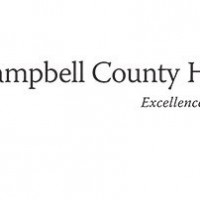 Press Release – Tyler Dickey, M.D., Emergency Medicine specialist at Campbell County Health (CCH), recently earned board certification from the American Board of Emergency Medicine (ABEM) after fulfilling the educational, professional and examination standards set by the ABEM.
Board certification is a voluntary program in which specialists seek to improve their performance and demonstrate a commitment to their profession.
The American Board of Emergency Medicine (ABEM) is one of 24 medical specialty certification boards recognized by the American Board of Medical Specialties. ABEM certifies emergency physicians who meet its educational, professional standing, and examination standards.
There are three steps to achieve Emergency Medicine certification: 1) applying and credentialing, 2) taking and passing a qualifying examination, and, 3) taking and passing an oral certification examination. Physicians who successfully complete each of these steps are certified as diplomates of the American Board of Emergency Medicine (ABEM). Certification is for a period of ten years. To maintain certification beyond the expiration date of the certificate, diplomates must participate in the Emergency Medicine Continuous Certification program (EMCC).

Dr. Dickey joins Emergency Department physicians Peter Chase, Scott Diering, Jonathan Hayden, Mark Kellam, Stan Lawson, Ted Lawson and Mike Stolpe, who are all board certified in Emergency Medicine.