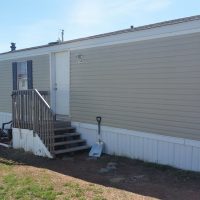 Financing Available
W Echeta Rd, Gillette, WY 82716, United States 1000 square ft
!!!! Mobile Homes for Sale !!!!
1998 Fleetwood 2 Bed 2 Bath
14 × 60
Please call to make a time to view our home Call 307-2997-7197
Two Bedrooms & Two Baths Single Wide Mobile Home in excellent condition Located in West Veiw on a rented lot & they can also do financing for this home for you & they can work with bad credit!!!!!!!!!
Can be moved includes all appliances, central air, new insulated main line, new thurmastat, new heating tape, Fresh paint throughout, great corners, flooring, carpet, fenced in yard, pet friendly & fencing will go with home.
Starting Price $19,999 obo make a offer