Stevie Nicks said giving her song "The Chain" to Fleetwood Mac was a "take one for the team" moment and that she was glad she did it.
In a new interview with Variety, she said she had her own ideas for what might happen to the song, which was originally laid down as a solo demo at home.
"I was in the car waiting for my assistant to get something a couple of days ago, and a version of 'The Chain' came on," Nicks said. "I'm like, what is this? And it was 'The Chain' before Lindsey [Buckingham]."
She recalled "listening to [the demo] and it was just me singing. … And I thought, Wow, I had full-on plans for the original 'Chain' song before I gave it to Fleetwood Mac. I mean, I'm really glad that I gave it to Fleetwood Mac because it turned into one of the best songs. But it was holding its own before they recorded it."
Nicks reflected that the incident was "a good way to see where songwriters go, you know, and how they can have something that's really pretty on its way to being complete, and then something else comes along and they need part of it."
She noted: "If you're in a band, you're part of a team, so you willingly say, 'Of course, you can have it.'"
This album is a logical next step after Fleetwood Mac's Tango In the Night, between its sparkling production gloss (courtesy of Rupert Hine, known for his work with the Fixx and Howard Jones) and emphasis on lacquered synth-pop layers. And while the album was a massive U.K. hit (and spawned the No. 1 rock radio track "Rooms on Fire"), Nicks' personality and whimsical lyrics are subsumed by the formal (and now dated) sonic approach. A duet with Bruce Hornsby feels awkwardly stitched together, while "Cry Wolf" is anemic piano-pop — a reminder that even though Tango boasted strong pop DNA, the source material of The Other Side of the Mirror isn't quite as strong.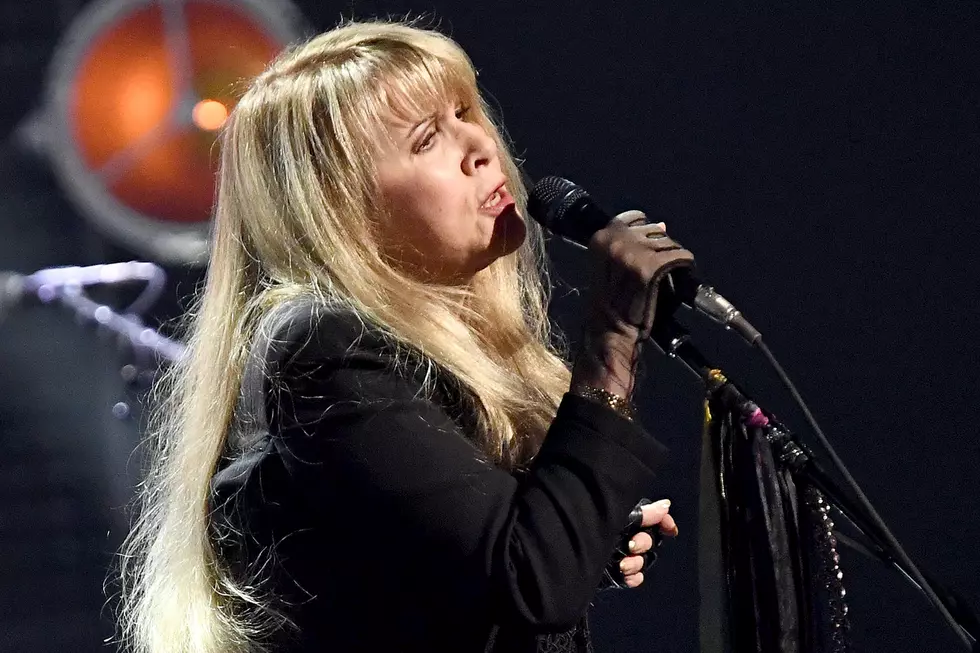 STEVIE NICKS WENT TO ICU AFTER ROCK HALL INDUCTION
Stevie Nicks revealed she wound up in an ICU after her induction into the Rock & Roll Hall of Fame in 2019, saying she knew "something was wrong" before her gala-night performance began.
It turned out the Fleetwood Mac singer was suffering the early symptoms of pneumonia, and the illness has had a permanent effect on her health.
"I have compromised lungs," Nicks told Variety in a new interview. "The night of the Rock & Roll Hall of Fame, I knew before I went onstage that something was wrong with me, so I had to really pull it together. The next day I got really sick, and I ended up going into the hospital in Philadelphia for a week in ICU with double pneumonia and human metapneumovirus and asthma. Talk about your oxygen levels going down; my oxygen levels were hardly existing."
Nevertheless, Nicks recalled her induction ceremony – the first time a woman has been inducted on two separate occasions – as "fantastic" and "memorable." "I gave the longest speech probably ever given, and nobody threw anything at me or yelled at me," she noted. "So … I talked way too long."
The experience was so special, she said, that she thinks the upcoming ceremony, which will be held under coronavirus restrictions, should be postponed until it can be staged properly. "I mean, it's the biggest deal in the world," she said. "The only people that think it isn't a big deal are the people who don't get in. The second that your name goes up, you're like, 'Oh, my God, it's a really big deal.' And so I'm very sorry that it's going to be done in some sort of a weird [virtual] reality way, because it's like not going to the ball."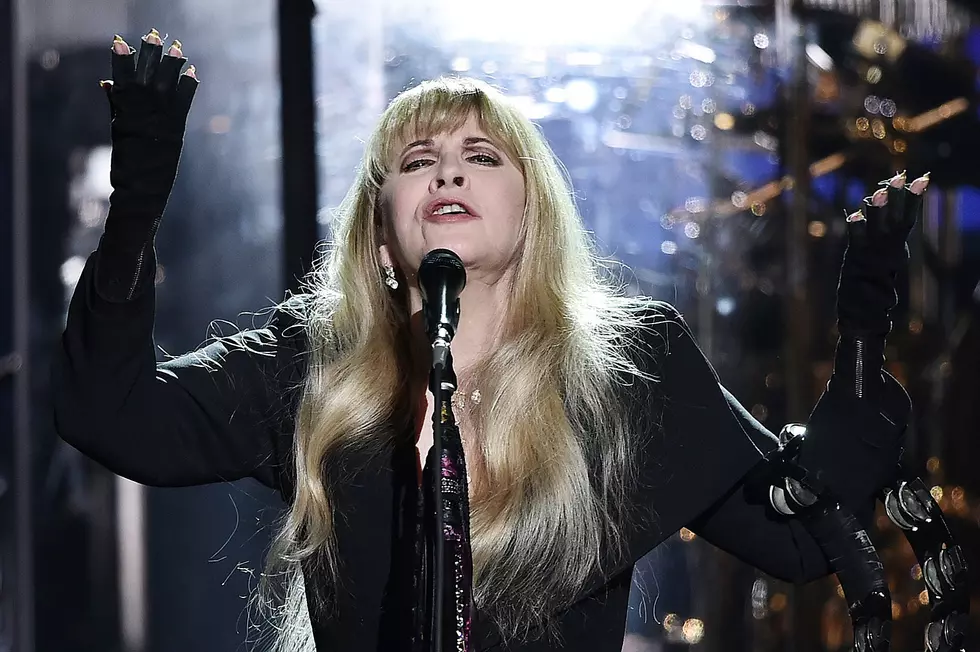 STEVIE NICKS' NEW CONCERT FILM HEADED TO VIDEO ON DEMAND
Stevie Nicks is bringing her new concert film to video on demand.
24 Karat Gold The Concert, which documents her 2017 solo tour, will be available to rent for one week — from Oct. 29 at 9AM PT through Nov. 5 at 11:59PM PT. Pre-orders for premium streaming access begin today.
The show, which isn't available for download, will be viewable for 48 hours after purchase.
"The 24 Karat Gold Tour was my all-time favorite tour," she said in a statement announcing the movie. "I not only got to sing my songs, but I was able to tell their stories for the first time. I love having the opportunity to share this concert with my fans."
The video on demand release follows a two-night-only theatrical release last week, when the film screened at movie theaters, drive-ins and exhibition spaces.
A double-album edition is available Oct. 30. A two-CD version will be out exclusively at Target, and a digital edition is out the same day on most streaming platforms. A limited-edition "Crystal-Clear" vinyl copy will be available exclusively at Barnes & Noble.
Nicks recently appeared — alongside Eddie Vedder, Foo Fighters, Jackson Browne, Stephen Stills, Adam Sandler, Mike Campbell and others — at a virtual Tom Petty festival honoring what would have been the late songwriter's 70th birthday.